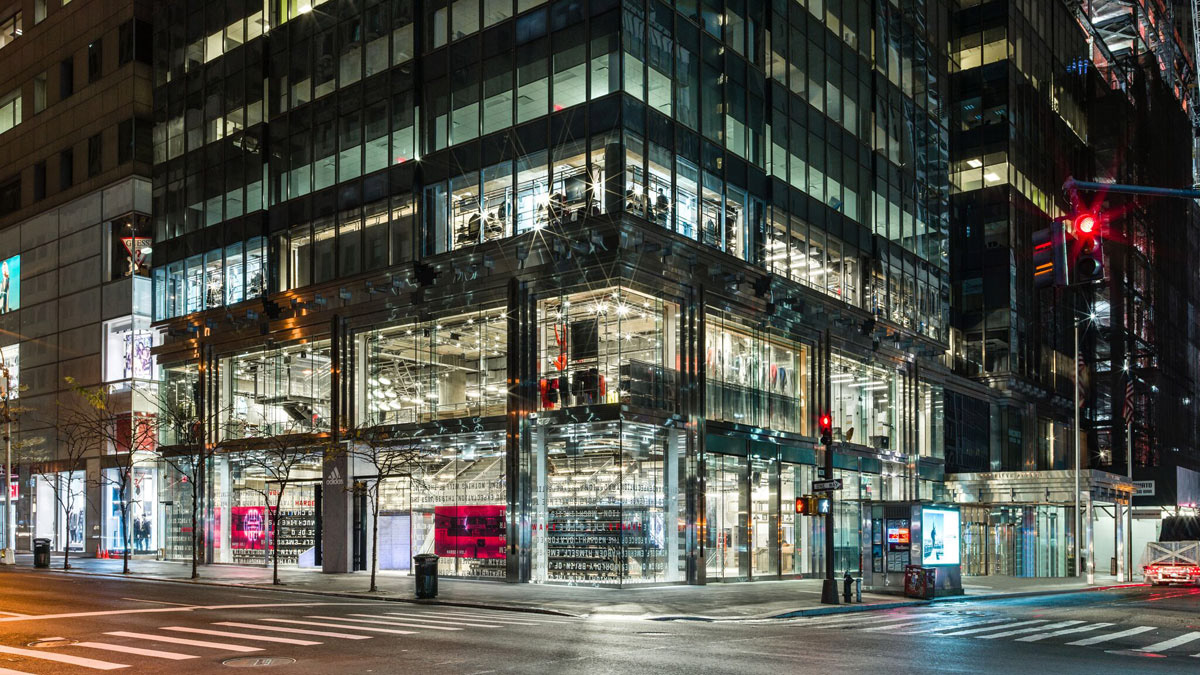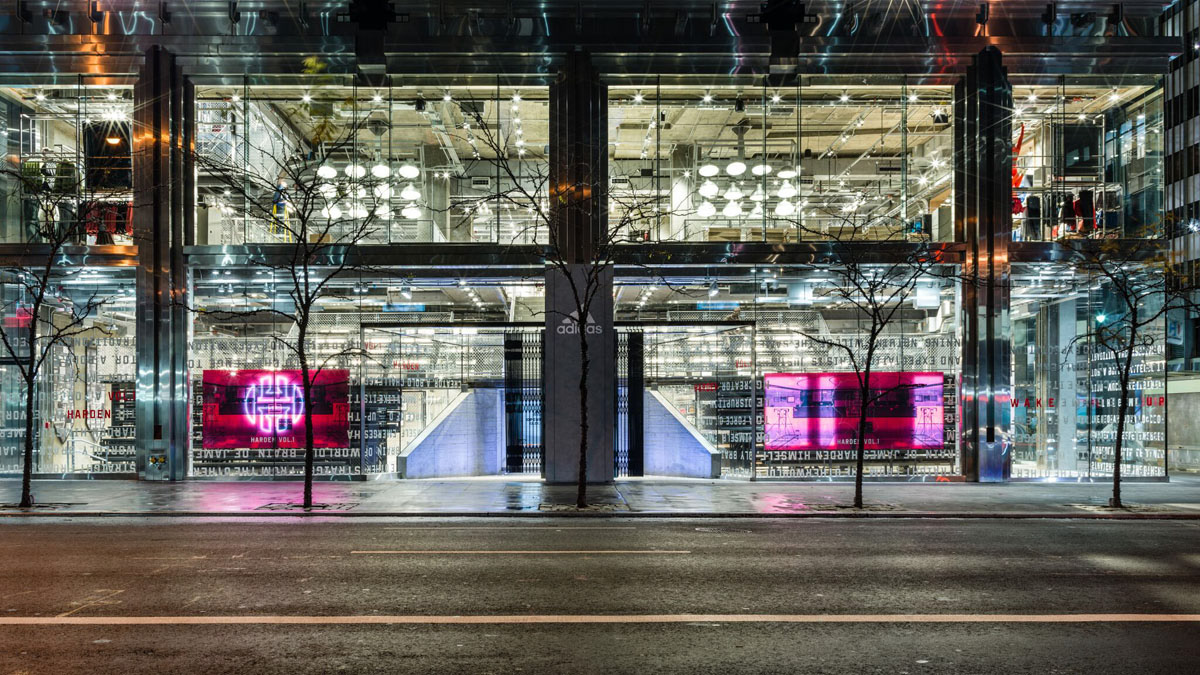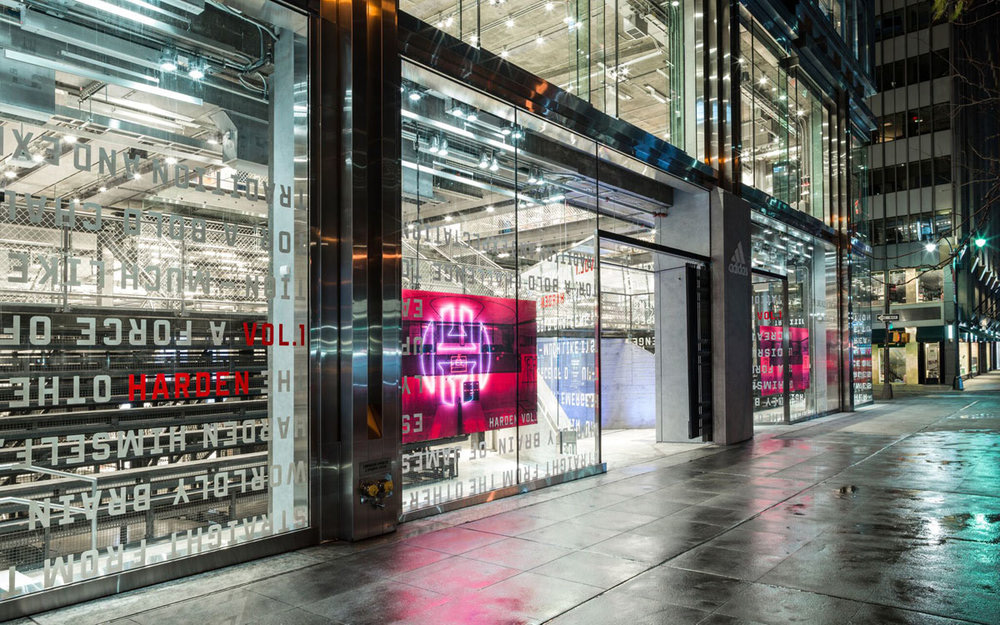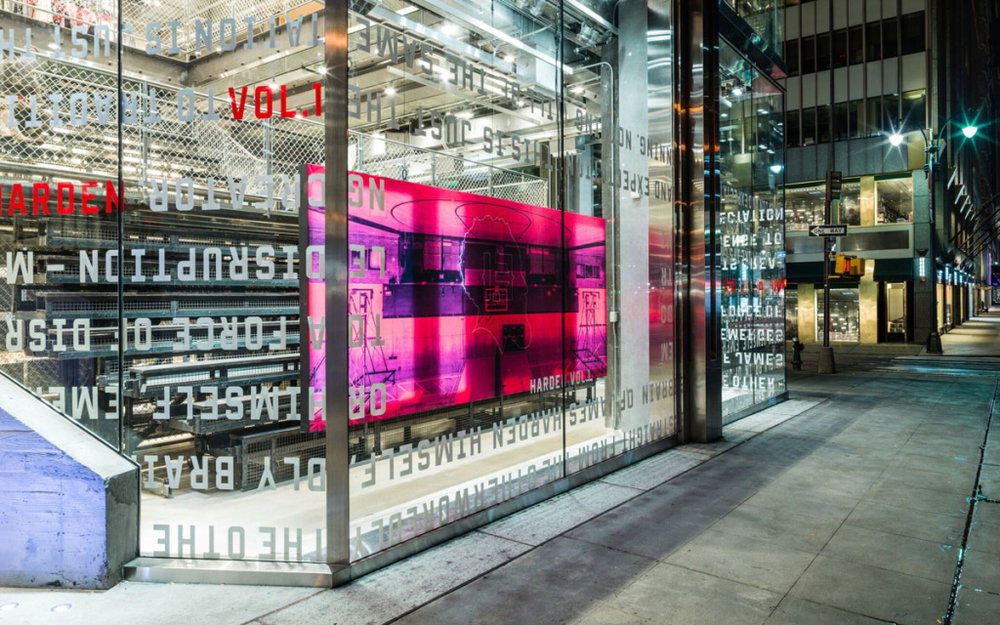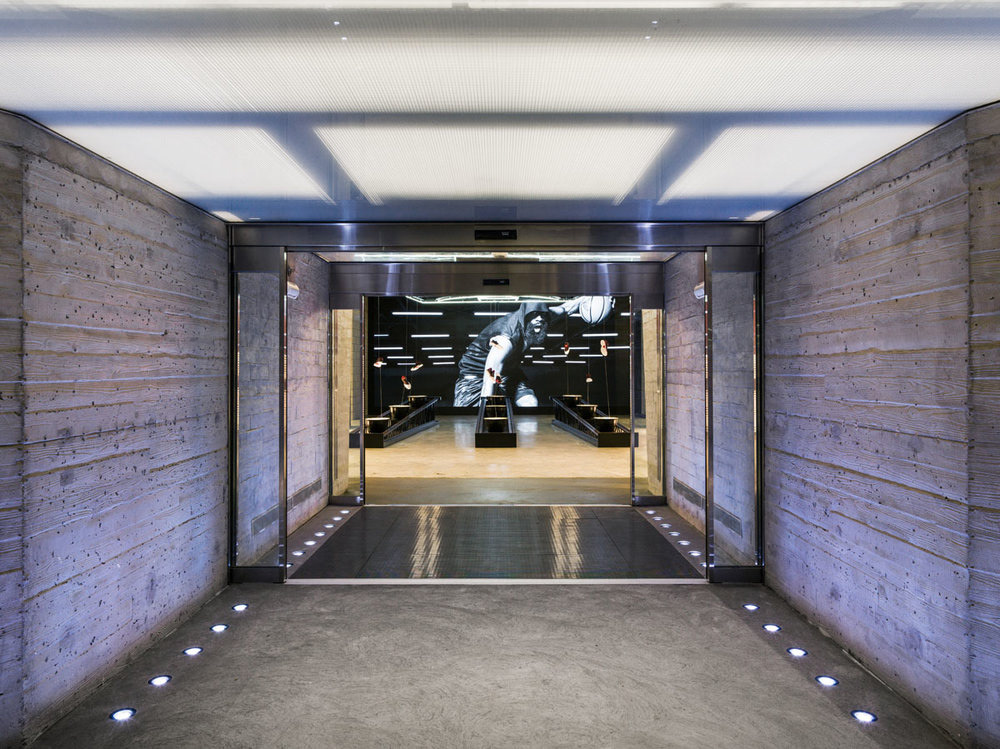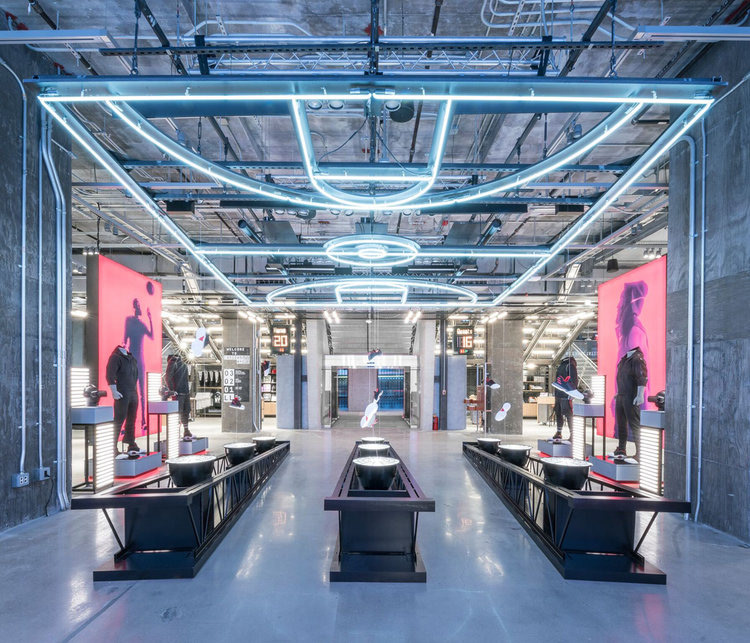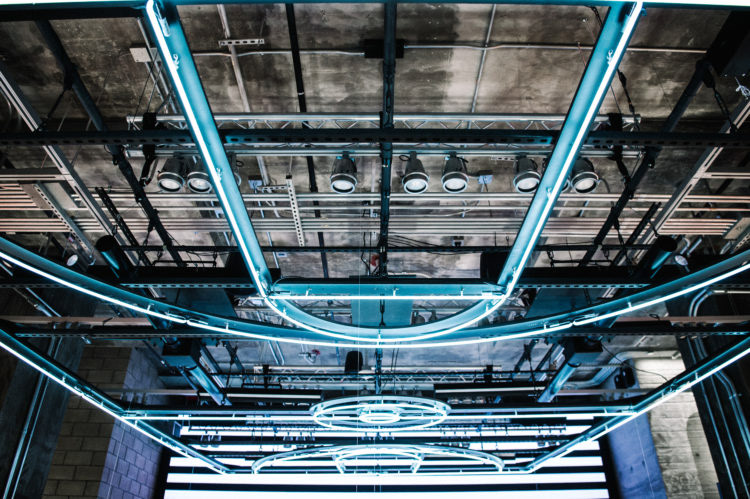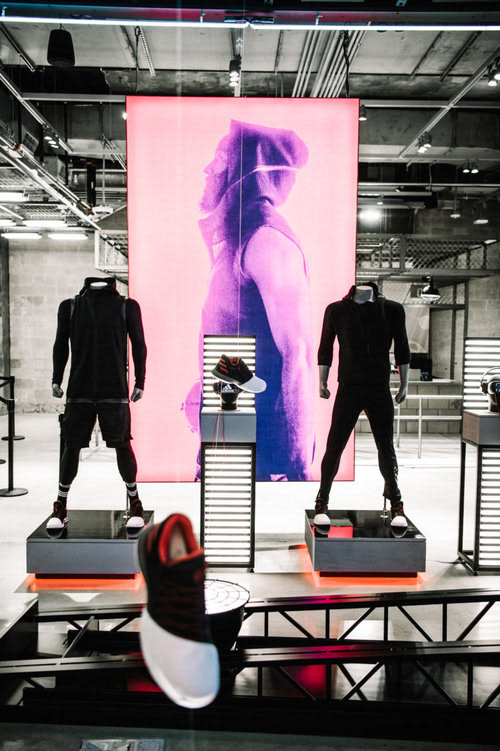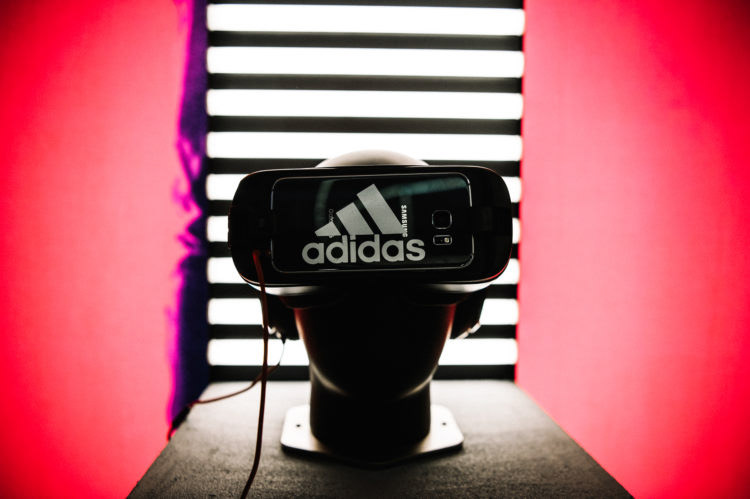 ADIDAS 5TH AVENUE STORE LAUNCH. 
Art Direction, Design, and Renderings for Denton-Cardew Design.
Design development of store front windows, interior spaces and floor plan to accommodate experience design, custom designed displays, merchandising, and vr headset pedestals.
Concepting for seasonal rollouts is ongoing with Dencton-Cardew Design.
Creative Direction by Michael Castellon for Adidas North America and DCD. Art Direction by Chris Bradley, Jeremy Delgado for DCD. Fabrication and installation by Tangram International
.